札幌駅北口近くで、幼稚園年少から英語を学ぶプリスクール
UNDERDOGS

2016.02.04
The School of Thieves
Hi! I haven't blogged for a long time because of a promise to myself.
*No blogging till I finished writing the "geki"*
Finally, on Monday and Tuesday I gave the scripts to the Kinder kids!
I have loved this book since I read it (or maybe somebody read it to me) 5 years ago. Kinder did the play at that time, and I thought they did an excellent job. BUT, I thought it should have been longer. This year, as we have 17 students, I could write more lines and songs to make it longer.
IT WAS NOT EASY…
Anyway, the kids (especially sheepdog T-kun) were waiting for the script. They asked almost every day after the holidays. So, when I gave it to them, they were pretty excited. We did a walkthrough and they seemed to like it!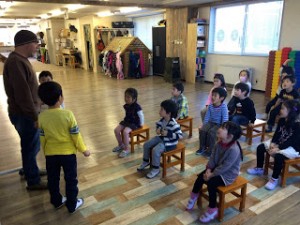 And, in Kinder we are always a team. Therefore, even Tuttan will have a chance to perform.
After the walkthrough, the kids had a little more motivation for learning the words for the songs!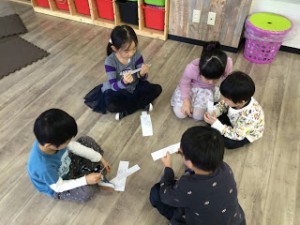 I hope the coming 6 weeks of practice will be enough to make the parents proud!