札幌駅北口近くで、幼稚園年少から英語を学ぶプリスクール
UNDERDOGS

2016.11.23
Thanksgiving Eve
A year ago today, I had A LOT of turkey stress! I was preparing for my first Thanksgiving dinner using a whole turkey. It didn't thaw like the directions on the package said it would (20 hours in the fridge). I had it thawing for 48 hours, and it was still half frozen…
Fast-forward to this year.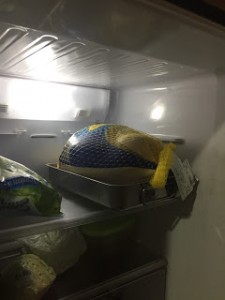 The turkey has taken over my fridge for the last 3 days. And, it's thawed and ready!!
Today I started the preparations for the 2nd annual Underdogs full-course Thanksgiving dinner. First, the cranberry sauce: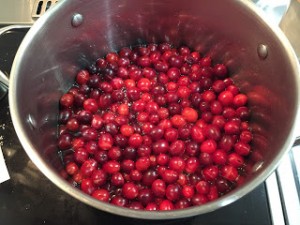 Fresh, or almost fresh I guess, cranberries from my best friend Costco.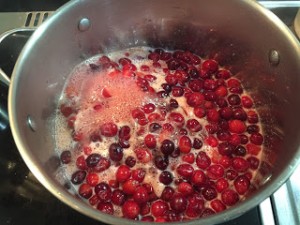 Cooked in a mixture of orange juice and sugar.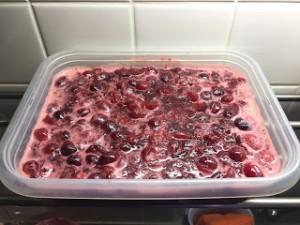 Finished!
Next, the pie crust. I always use the same recipe so I'm getting faster at making it.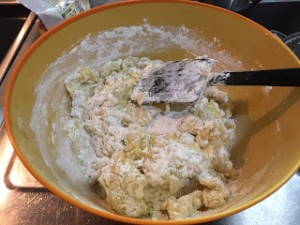 Worked out pretty good. Just have to bake it tomorrow… We'll see how it turns out.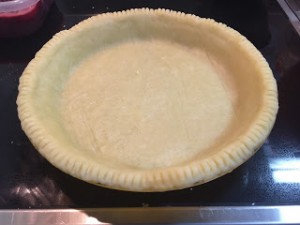 I'll be going to sleep early tonight and starting early tomorrow. It'll be a really busy day but, there is nothing I enjoy more than watching the Kinder kids eating something new and interesting.
     Happy Thanksgiving Eve!