2016.03.28
Thank you for the "Thank You" party!
Yesterday's "Thank You" party was fantastic!!
From the start of the party, I felt something different. When I sat down, I knew this year was different than other years.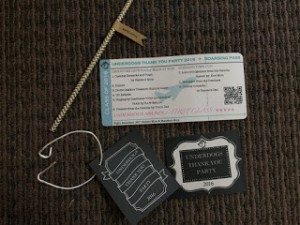 When the party started, and M-chan's mom started speaking like a Flight Attendant, I was shocked! That was an excellent theme!
The details were great. The background (BGM) was too good…  All of the music we used in Kinder this year. Somebody was paying attention!
I love surprises. From the graduation (Ikeda family speech & sport's day medals) I had a feeling this time was different from other graduations. The "Thank You" party surprised me even more.
I was so happy that all of the staff was remembered. I'm sure Takuya, Takumu and Natsumi felt really happy.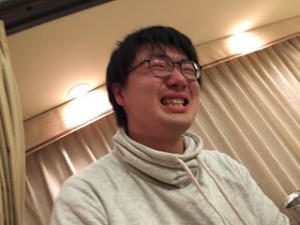 Takumu looks pretty moved…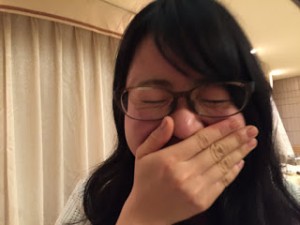 I think maybe Natusmi is laughing at Takumu, but I'm sure she was moved too.
I don't have a picture of Takuya but, I think he was impressed too. Perhaps the parents couldn't see him, but he was playing guitar in the background for most of the songs, including Tears in Heaven. He helped so much with the music for Dorobo Gakko. After the party, he went to Chitose Airport and this morning he left for the U.S.A. and Canada. We'll miss him…
Don't worry, he'll be back after summer.
At the end of the party, we received LOTS of presents. The presents that showed our memories from this year were extra special.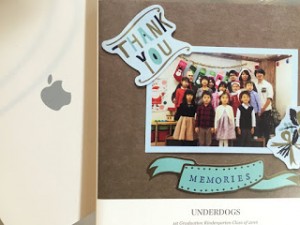 To tell the truth, I don't like getting presents. The parents of Underdogs are our customers, trusting us to teach their children, and that is a HUGE present! Anyway, we got lots of presents, and all of them were our favorites! Thank you so much. Even the bag to take the presents home was a present!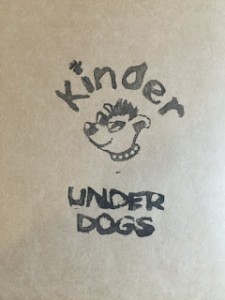 I wish I would have taken more pictures. And taken more video.
Well, I want to thank the moms for a spectacular party!!! Nobody will forget this year, and that makes me pretty proud.