札幌駅北口近くで、幼稚園年少から英語を学ぶプリスクール
UNDERDOGS

2017.04.23
Sunday Selfies
Tomorrow Underdogs has the annual Welcome Party for the new moms.
I'm shy, so I decided to make cookies so I don't have to talk as much. An old trick my mom taught me: When people eat, they can't talk!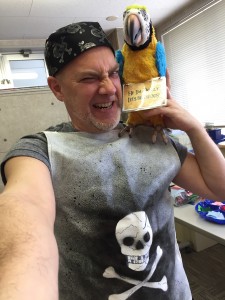 Me & Polly. Pretty good team! Our goal is to make Pirate (Cowboy, actually) cookies.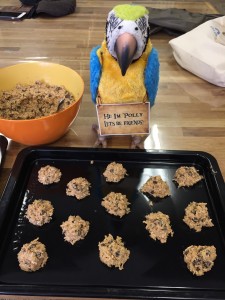 Polly isn't doing much…
To be continued on the member's blog.