札幌駅北口近くで、幼稚園年少から英語を学ぶプリスクール
UNDERDOGS

2018.03.18
Satisfied…
Yesterday was the Kinder Graduation.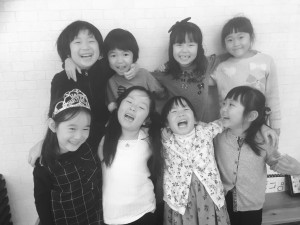 After the Grad, I went home and watched the video (Natsumi, thanks for taking video).
The Kinder Grads did great! Peter Piper Pan made me proud. The younger kids sat nicely during  the Grad ceremony (I'm sure it was long and boring for them).
And, the after-party… The moms surprised me with their hard work. I was shocked with all of the effort they put in to the party.
When I woke up this morning, I felt there was something left to do. I didn't know what, but I let "imagination" control me. Like a magic gummy, I went to Underdogs and things happened.
Parents, thanks so much for yesterday.
Parents, hoodies are dangerous!