札幌駅北口近くで、幼稚園年少から英語を学ぶプリスクール
UNDERDOGS

2016.12.19
OH MY GOSH!!
It has started! What, you ask? Christmas!
This morning in Kinder, the kids found 22 (actually 17) presents under the Christmas tree. I think we'll practice counting again…
Well, special agent Cricket asked me to check the Santa Camera data. Actually, he asked me many, many times. I was pretty busy getting ready for baking day tomorrow, so I didn't have time to check. I'm home now and what do you know? A video from Santa Camera Inc.!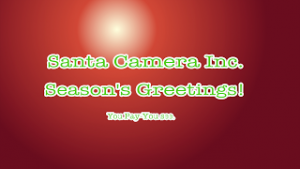 I like the new title page they are using. Very Christmassy!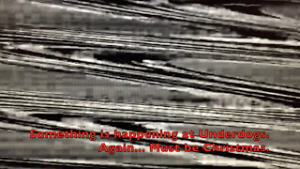 At Underdogs, we buy our cameras from Daiso. Daiso is a great store. But, 100yen will not buy a high quality camera. So, again the video is kind of fuzzy.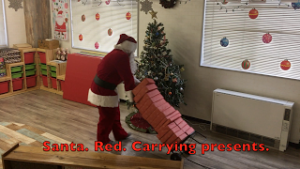 That explains where the presents came from! I count 17, how about you?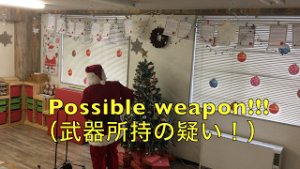 Sorry, no idea about this picture. I'll watch the full video with Kinder kids tomorrow.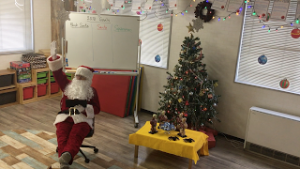 Santa looks really comfortable in MY chair! Using MY iPad!
Tomorrow will help answer many questions. But not too many…
I hope!
Special Agents, get ready to use your minds.